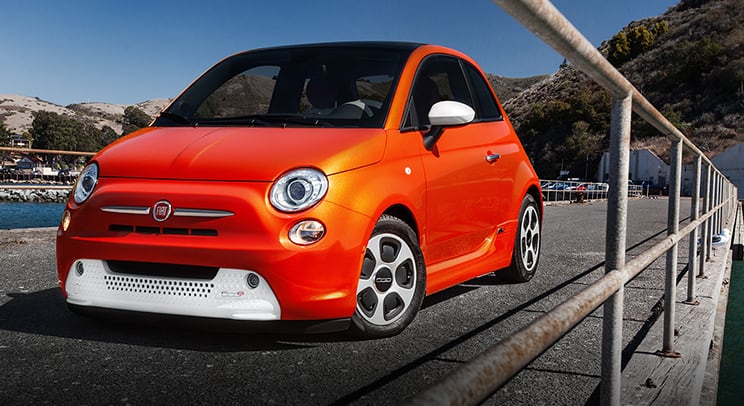 Used  FIAT 500e at Zeigler Chrysler Dodge Jeep Ram of Downers Grove near Downers Grove, IL
Electric cars and hybrids are carving out their own niches in the automotive world, with the critical difference coming in drive-ability, and range. The 500e is a fully electric version of FIAT's popular 500 hatchback. Charging takes less than four hours with a 240-volt connection.
Browse Our 500e Inventory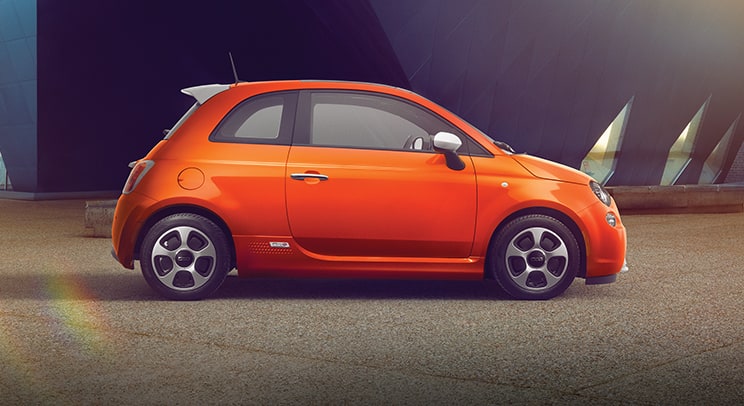 Under the 500e's Hood
With an all electric engine drivers will trade filling up on gasoline for charging up with electricity.  A 120 volt charger comes with the 500e, but a more beneficial 240 volt option is also available.  Folks whom purchase the 240 volt charger will be able to fully charge the 500e in less than four hours.  A full charge will provide drivers with up to 87  miles of driving courtesy of the Fiat's 24 kWh traction battery which gives it a 122 city / 108 hwy MPG electric equivalent fuel rating.
Schedule Service for Your FIAT
Design of FIAT 500e
Being part of the 500 line, the 500e is largely identical in form and features to the hardtop version of the standard 500.  It is a two-door  four-person vehicle with a rear lift gate that accesses the rear cargo area which can be expanded via the split folding rear seat. Included conveniences come in the form of an integrated navigation system, heated front seats, automated temperature controls, steering wheel mounted audio controls, and an available power moonroof.
Find FIAT Parts
Conclusions
The FIAT 500e stores batteries beneath the cabin, rather than eating into already limited passenger and cargo space. Anyone whom drives less than 80 miles a day will benefit the most from the 500e as it will effectively free you from the costs associated with gasoline. Give us a call today if you would like more information on the FIAT 500e!
Inquire About FIAT Financing